About This Project
Luminous is a jewel-box of exclusive apartments in the bayside suburb of Bentleigh, just minutes' drive from the pristine beaches of Port Philip Bay. Its stand-out features are stunning contemporary architecture, high-quality interior finishes, and proximity to a rich and convenient bayside lifestyle.
Melbourne is famous around the world for its unparalleled quality of life, and is often ranked as the world's most livable city. It's also one of the world's great hubs for local and international education, with several top-ranked universities and a wealth of research facilities.
The hidden gem at the heart of Luminous is that it's "in the Zone" for some of the state's most prestigious and sought-after public schools. A whole family can benefit from living in this superb location. But you don't have to have kids to appreciate the advantages, which will make these residences an excellent investment for years to come.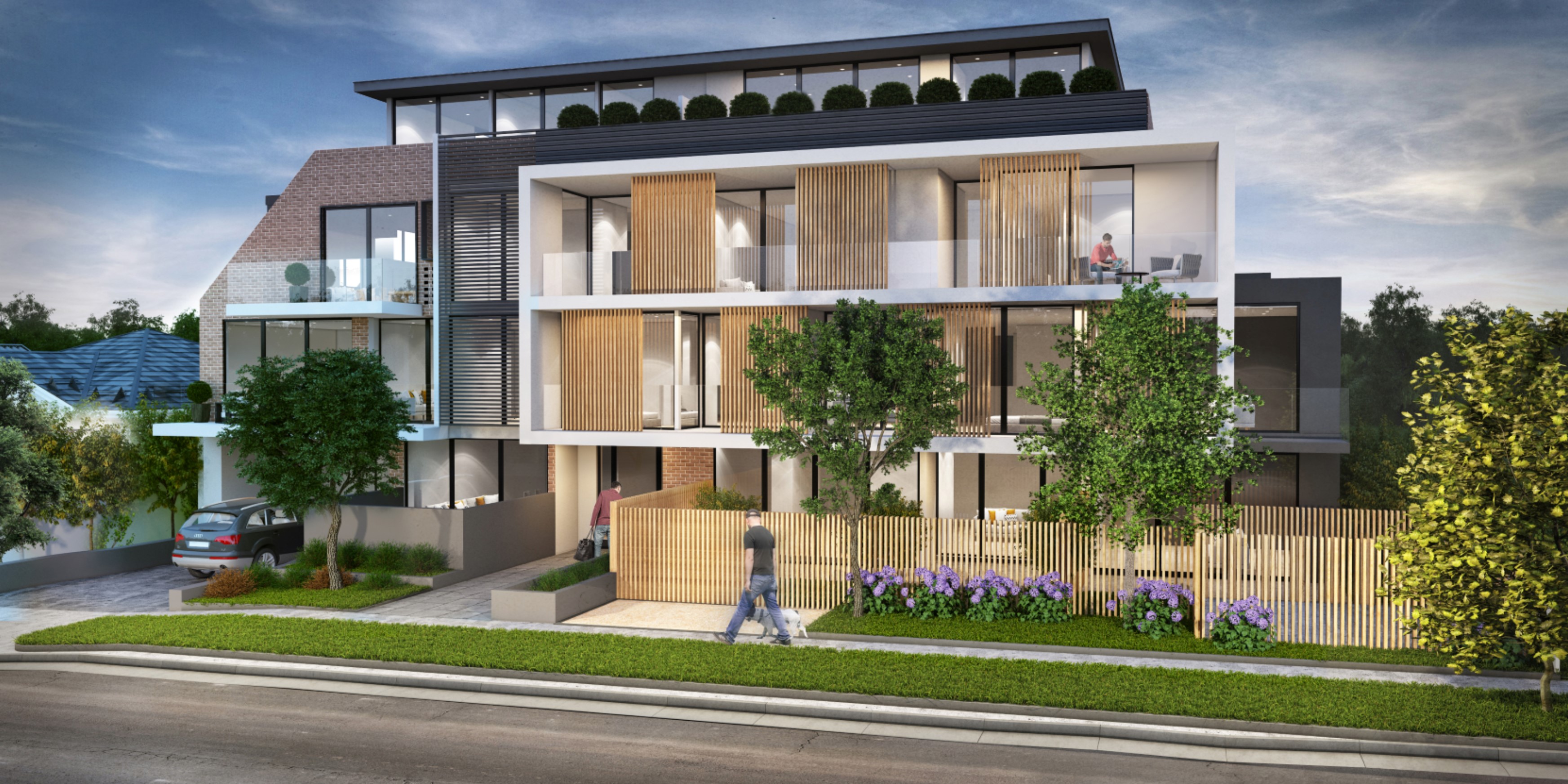 JEWEL IN THE CROWN
ClarkeHopkinsClarke, award-winning designers of high-end residences, are the creative force behind Luminous. Their aesthetic blends clean, contemporary lines with warm natural materials
and textures, and landscaping that offers a buffer of comforting green.
Clever touches like wooden shade slats serve a dual function, helping to naturally control the interior climate while providing additional privacy. At the same time, generous windows let in abundant sunlight and create a connection to the outdoors, especially in the exclusive penthouses that afford expansive views from the top level.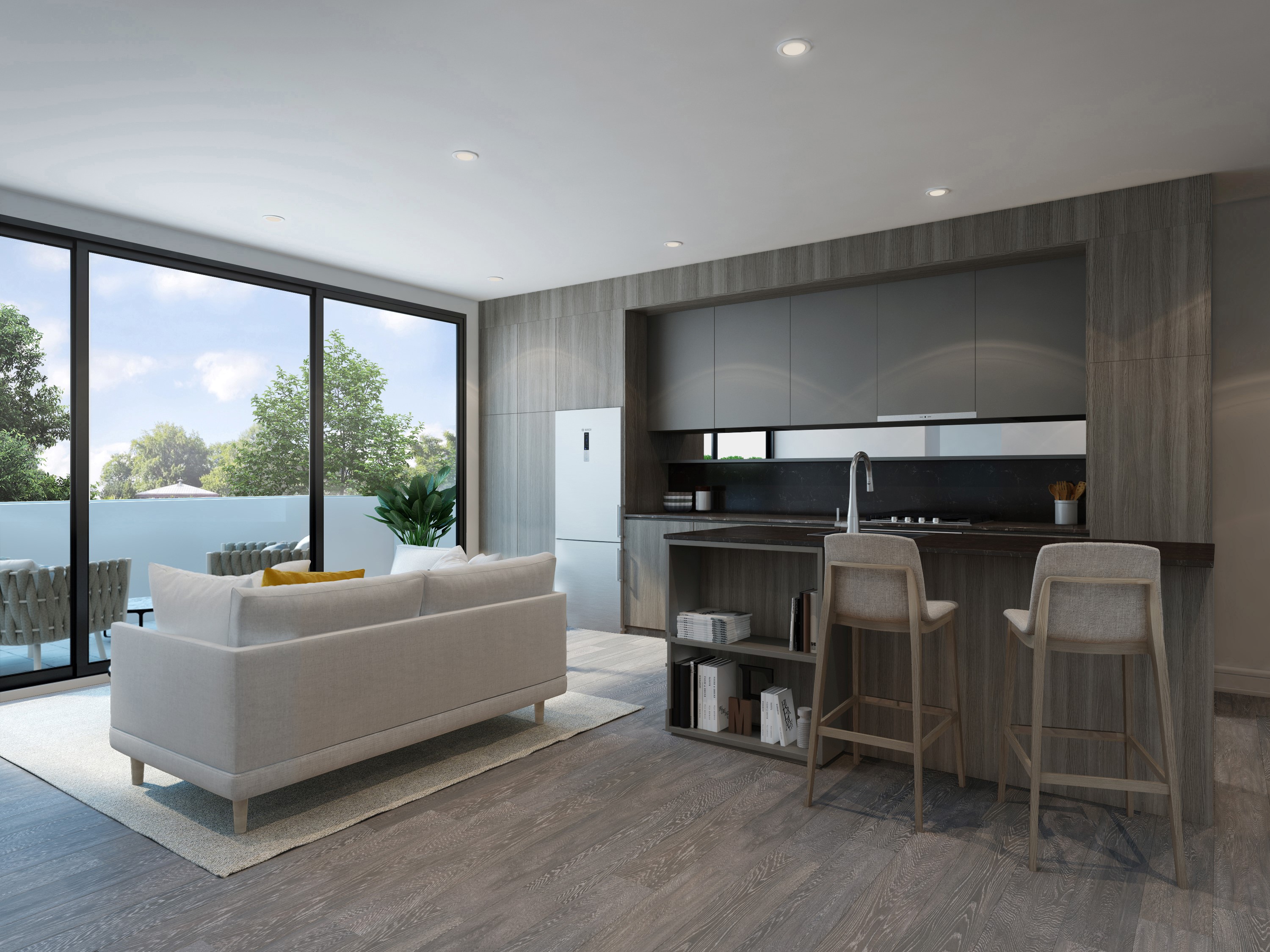 MODERN ELEGANCE
›› Contemporary lines, organic materials
›› Range of options including exclusive penthouses
›› Broad windows let in sunlight and afford views
›› Clever features control climate and add privacy
›› Landscaped exterior environment
›› Choose from Light or Dark colour schemes
WHERE THE HEART IS
Your apartment at Luminous is designed for a relaxed modern lifestyle, offering open-plan living that puts dining, kitchen, and entertainment areas within easy reach. This
convivial setting enriches family life while providing room to relax and entertain for couples and singles, or an expansive study environment for students.
With Bosch appliances and premium architectural finishes throughout, Luminous creates a feeling of executive luxury within your own home. It's upscale, but also casual and restrained, fading into the background to make your home the foundation for an active and fulfilling life.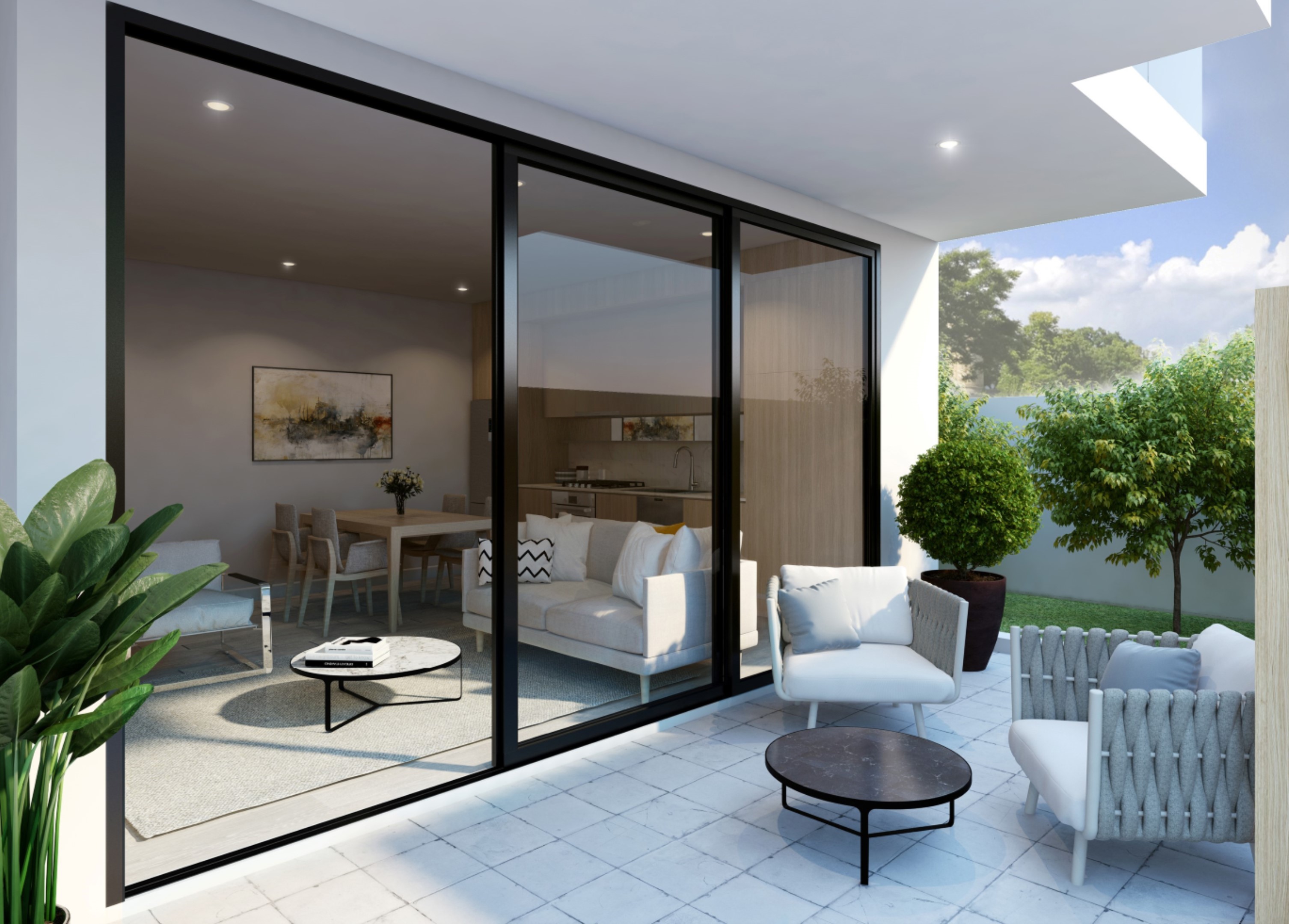 IT TAKES A VILLAGE
At Luminous, your daily shopping and entertainment hub is Centre Road, Bentleigh, a local shopping village stretching for almost a kilometre to either side of the train station. This up-and-coming area is well-stocked with the cafes, eateries, and boutique stores mark Melbourne street life. Once a month, you can even enjoy fresh produce direct from country growers at the Bentleigh Farmers' market.
Only slightly further afield is Southland, one of the southern hemisphere's largest shopping centres, with over 400 retailers including department stores and restaurants. It's all just ten minutes' drive away, with almost 6,000 free parking spaces.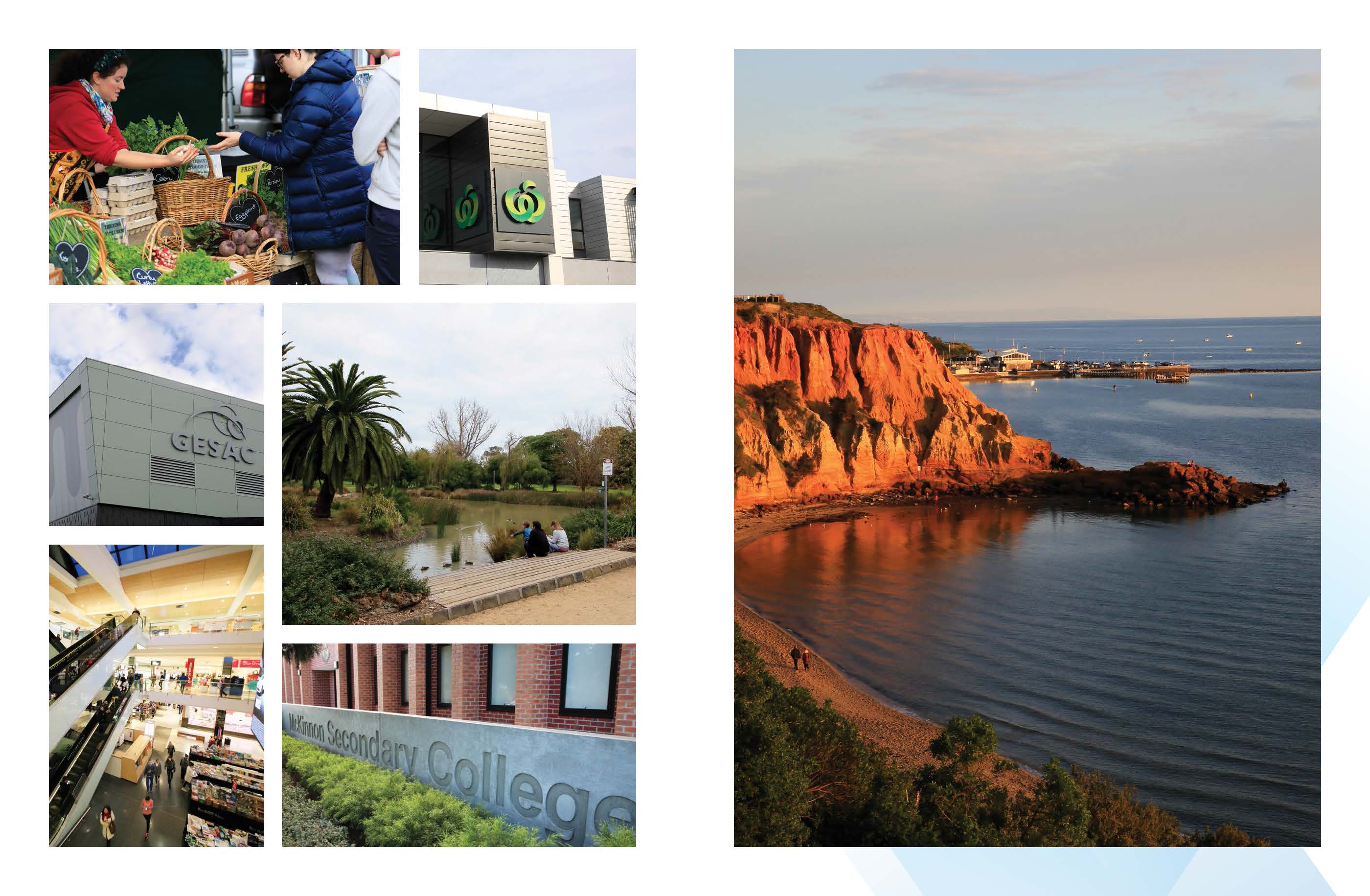 AT YOUR DOORSTEP
›› Close to shopping and entertainment
›› Experience Melbourne's renowned cafe culture
›› Monthly farmers' market
›› One of Australia's biggest malls just minutes away
›› Multiple transport routes make getting there easy
EVERYTHING UNDER THE SUN
Along with suburban shopping convenience and superb transport access to the city for work and study, Luminous grants you access to a wealth of opportunities for outdoor recreation and healthy living. Australia's world-renowned beaches are just fifteen minutes away by car, and the area is studded with recreation reserves and pocket parks.
Then, on your way home from a parkside walk or a bayside stroll, stop in for a coffee at one of the area's many stylish cafes, and take note of your options for dinner or a drink in the evening.
JUST AROUND THE CORNER
›› A short drive to beautiful beaches
›› Numerous parks and reserves
›› Public sporting facilities nearby
›› Up-and-coming area
›› Many restaurants and entertainment spots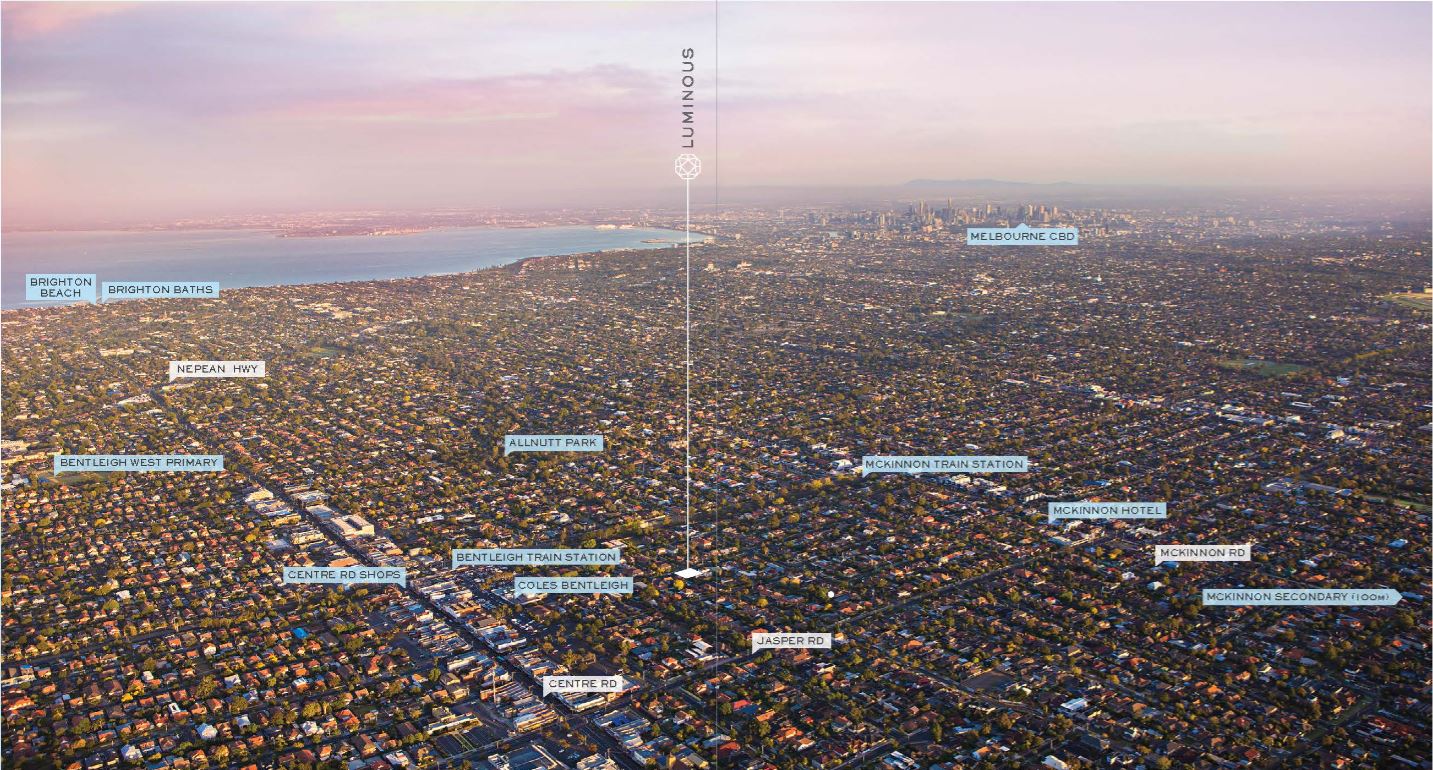 GET IN THE ZONE
Luminous is right in the midst of a wide range of highly regarded public and private schools, and offers privileged access to top-ranked free education. This is what locals call "the Zone", and once you're part of it, your whole family will benefit.